Your Business needs an online profile…
But does it need a website???
Your Business needs an online profile…
But does it need a website???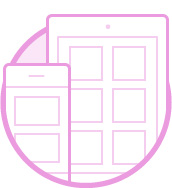 Allow me to work with you to identify and develop the right online tools and platforms for your business.
Having a strong and consistent online presence will allow your business to present you to the world. Developing your online sales representative 24 hours a day, 7 days a week.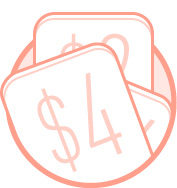 Finding Clients
Your business can only continue if you are able to find and develop clients or customers. Lets work together to develop a cost effective promotion, information capture and lead nuturing system to grow your physical business, hands free, online.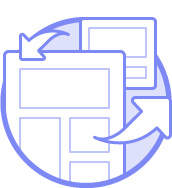 Your
Logo visually carries your business, being a visual representation and recognisable icon of it.
Even if you don't engage in some video advertising and promotions, [PS, you really should!!] your logo should POP.
We can provide the visual animations that will bring life to your Logo, enhancing your businesses brand.
LIP Services
Hi, I'm Robert. That's me with the ugly mug next to my bike above.
Local Internet Presence Services is a one man show, with many connections in the online marketing and development world. The acronym of the business name is a play on the tools needed to talk and communicate "LIP".
I feel that with my knowledge and resources I am able to assist you with a cost effective way to have your business talked about, developing leads and clients for your business.
Determining the platform to best use for your business will be paramount to creating a strategy for your business. After all, if you don't have time or skills to manage a new system, you will not use it. That would be a waste.
Local Internet Presence Services can develop your local business online profile on the most commonly used Content Management System, CMS used online by business and bloggers worldwide, WordPress. LIP Services can set up and host your businesses online information portal and promotion tools to broaden your business's reach and reputation.
Promoting Your Local Business Online
Your business is largely dependent upon your local community. developing a reputation as the "go to" business in your field takes time. It is therefore imperative that you promote your business to your local community effectively.
-Do you know where your customers are searching for your services?
-Do your customers know how to find and contact you?
-Does your community know what you can do for them?
-Can you explain what you and your business represent?
By giving your business a channel to communicate with your local community, you are then better able to assist your community. This will provide your business brand awareness, respect and a level of authority in your field. These are all good for generating business.